Our Capabilities As A Internal Gear Manufacturer
Internal gears transmit power between parallel shafts, just like spur and helical gears. The big difference here is that the teeth point inward, toward the center of the gear. This type of gear is used mostly as a part of planetary gearboxes.
We also have internal and external shaper cutting capabilities up to 1800 mm diameter with up to a 150 mm gear face, and of 1600 mm diameter with 275 mm face width using our late model gear shaper, also holding up to an AGMA Class 8/9.
As An Internal Gear Manufacturer, We manufacture the following Types of Internal Gears.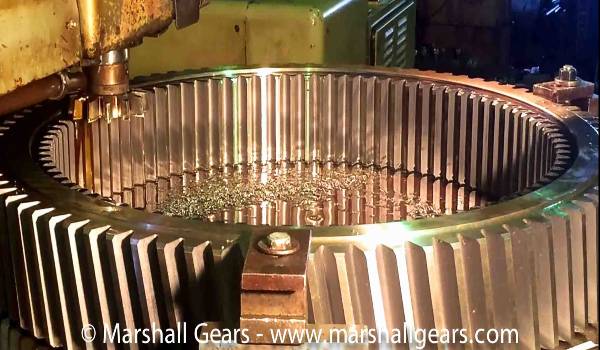 We specialise in Medium and Large Internal gears  used in Planetary and other applications.
We supply these to the Cement, Steel, Mining, Engineering, Marine, Sugar Industries.
Materials used are Cast Steel grades like 2644 Gr II / IS 2708 Gr II.
If the Girth gear construction has Ring shrink fitted on Cast Iron Hub, then 42Cr Mo4, EN 19, EN 24 are used.
We cut Internal Splines for various applications. Get in touch with us for your specific requirements.