Our Journey – We started with a simple idea.
Founded in 1975 by our Founder Sri. Mr.Ajit.S.Arora, Marshall Engg. Works has come a long way from its humble beginnings in a small Industrial Gala at Chakala, Mumbai.
Always the astute Entrepreneur with a keen desire towards excellence and quality products. Our founder  Sri. Ajit.S.Arora first started out making Industrial gears as an Import substitute project helping the country become self-sufficient way back in the 1970's as echoed by our respected Prime Ministers Atma Nirbhar call to all Indians.
Through his unsurpassed passion and vision for providing world class quality gears to  Indian Industry drove him to setup Marshall in 1964.
Through persistent hard work, perseverance  and efforts of the MEW team, the finest Gear manufacturing factory was  set up and gave us the impetus to turn hard work and inspiration into to a booming business.
Today, We serve customers not only in India but across the globe.  We are thrilled to be a pioneer of the Industrial Gear Manufacturers wing of the industry.
Since We Started
In this journey Marshall has emerged from a gears manufacturers to a diversified component manufacturer with its multi- diversified group of companies.
We now supply gears and pinions to Cement Plants Sugar Plants, Steel  Mills, Turbine Plants, Steel Plants, Power Transmission Plants, Mining Industry- Gold, Coal, Mineral, Fertiliser Industry, Paper Industry, Material Handling Equipment Manufacturers,
We are now a preferred OEM Gear  supplier to the top  industrial groups in India.
We strive to have our Customers enjoy our products and services and always look forward to welcoming new ones.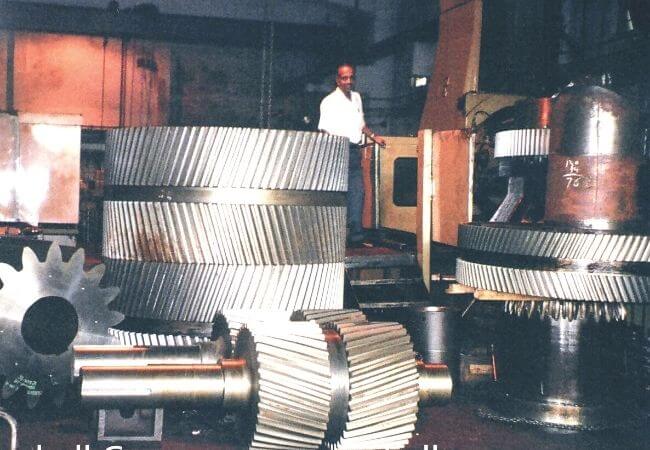 "

Our passion is in Creating, our expertise is in Gears. From startups to Fortune 500s, we consult on Custom Gears and offer Gear cutting services for all industries.

"